Information from KCFOP President Brad Lemon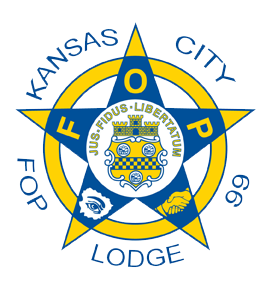 Kansas City, Missouri
---
Fraternal Order of Police Lodge #99
527 W 39th, Kansas City, MO 64111
816-231-8011
www.kcfop.org
We face one of the greatest challenges in recent history. Now isn't the time for blame, finger pointing, or political divisions. We simply must lay issues aside and concentrate on helping one another. Our elderly, food insecure and many others are at the greatest risk.

Our members who serve this great city hold this promise: We will not turn aside or fail you. We have your backs. While this virus spreads, we know that some are reeling from job losses and other financial issues. We will work hand-in-hand with other first responders to ensure that our community is served at the highest levels.

Clearly our members have been and will be affected by this virus. Our members will continue to protect this city and save lives. We swore an oath to stand against anything that places our city at risk. We charge directly into danger to protect you, and this current crisis will not deter us.

This isn't new for us, or this country. Throughout history brave men and women have stood up and placed themselves in peril. Natural disasters, foreign wars, violent felons and even past epidemics all produced stories of great men and women who performed great deeds. None of us know what the future weeks and months hold, but we promise we will not shy away from protecting you and providing the safety you deserve.

Our members understand they are at risk. While we will do our part in minimizing that risk, some is inevitable. Our families are understandably worried, as you may be, but they understand that public safety carries a risk every day.

We ask that the community do its part in assisting in reducing this pandemic. Follow the mandates of our local leaders and stay home, if you are able. Reduce your personal contacts as much as
you can. You are being asked to make a huge sacrifice and we understand that presents many issues. There is no question we are in uncharted waters, but together we can navigate through this
crisis.

This isn't for the government's to singularly solve. Police alone cannot protect against this new enemy. We each have a responsibility to play our role. Medical personnel, firefighters, those in public transit, grocery workers and many others will bravely continue to serve this community. Great leaders come from all walks of life, and rest assured many will stand up during this trying time.

America was founded and served by many who found the courage to lead and make sacrifices. This is our time, this is our promise, and our members will not turn aside. We have your backs.

Brad Lemon, President, Kansas City Fraternal Order of Police
Download:
Our Promise.PDF